Advanced Band Performance at THS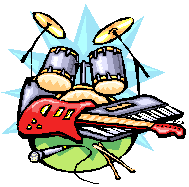 ---
The Hankins Middle School Advanced Band will perform a concert in Mobile County Public School System's Music Performance Assessment on Wednesday, February 19, 2020. Their performance is schedule for 8:00am in the Theodore High School Auditorium. This is an important assessment opportunity for our band as they perform before a panel of judges that will assess their ability to play within musical standards as defined by the Alabama Music Education Association. This band has not attended this event in a number of years and is excited for the opportunity to perform their concert for the audience and judges. In addition, the band hopes to inspire the community with a display of hard work and dedication to their musical art.
There is no admission cost for this event, so please plan to come support the HMS Advanced Band and enjoy a concert of great and very difficult music. Several middle and high school bands will perform at this event as well, but the HMS band's performance time is 8:00am.
MCPSS Music Performance Assessment
Wednesday, February 19, 2020 @ 8:00am
Theodore High School Auditorium
Hankins Middle School's Advanced Band will participate in a similar event in March which is the State Level Music Performance Assessment. The band has not participated in that event since 2007. More information TBA.
Please contact our band director, Trey Whitman, at cwhitman@mcpss.com for more information